Moving to True North
London
Painting Series
2019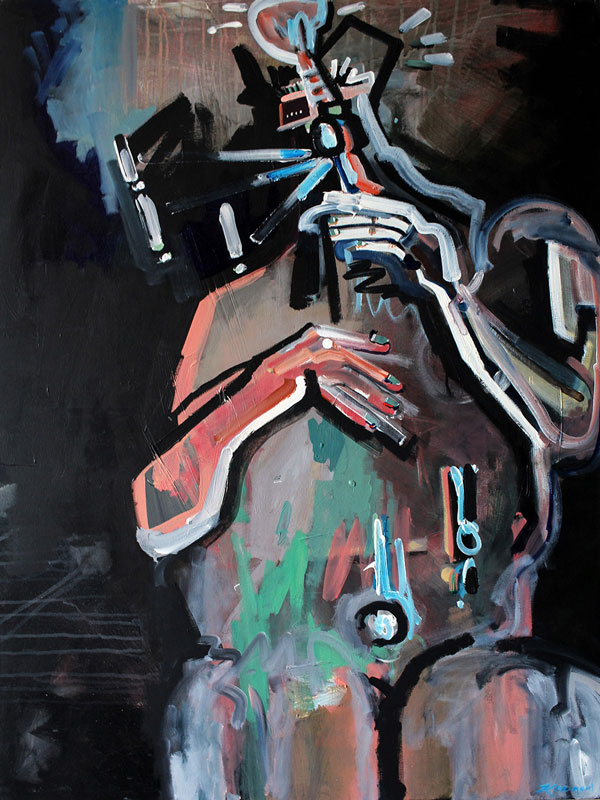 "Incredibly enriching & promising for the future of art & community engagement."

I believe it's important to shine a light on the few places in this city where we can come together, without agendas or motives, to just be, create and inspire.

'Moving to True North'; my debut solo exhibition spun out of a motive to overcome the stigma of feeling alone in the big city. On the night we brought together live music, painting and open-mic at Unit





31 – the music venue that an on-going mission to document London's emerging DIY communities. From music venues, to poetry nights and super clubs, I have has been working with creative communities across London producing live paintings.

The series got it's name because 'True North' is an expression used to describe a personal fixed point; a symbol of who you are at your deepest level. The communities that I have documented allow people to find and nurture their own true North.



"To me it was an expression of real life on canvas."
Each painting in the exhibition accompanies a specific cultural venue as you can see in the images below. The paintings serve two purposes; firstly, to capture the individual act of what it feels like to be lost in the moment, doing what you love. Secondly, to point at the bigger picture - the collective act of creating spaces that make finding your true north possible.


"The opportunity to be in a room with people and artwork all representing a profound sense of community, co-support, and co-reliance. - That was truly powerful, and something which I wish each individual in the city should have access to."
-Testimonials taken from a feedback survey of 'Moving To True North' exhibtion.